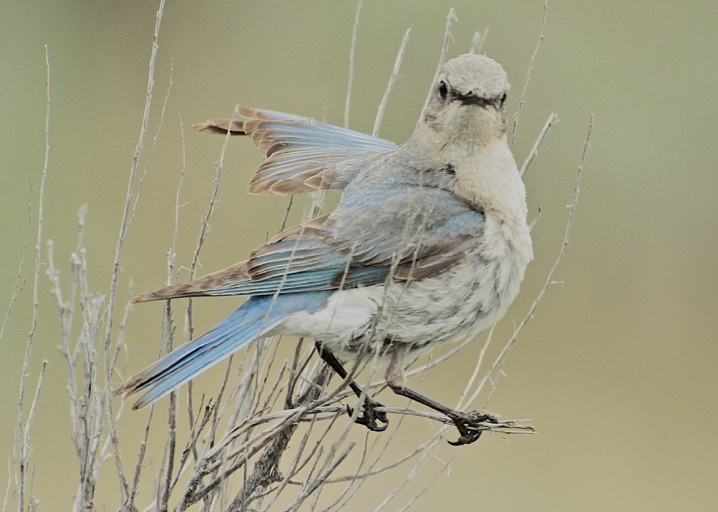 Photo by Charlie Hernandez
Taken at Arriba Vista
Five nesting boxes were installed along a fence line. We had 2 boxes unused,1 box with a nest but no eggs, 1 box with 5 eggs but abandoned and 1 box with 5 eggs that fledged 4 chicks.
What happened?
As I mentioned early on in this project Bluebirds are very shy and don't respond well to pressure. In the area of the boxes, there were lots of House Finches and several Mocking birds. These birds carry out their daily activities without regard to anything else in their area. They were landing next to the boxes, on the boxes and generally showing they owned the area. In the end I am surprised we got 4 chicks out.
What's next?
Next season I will install nesting boxes in a different area not crowded by House finches and Mocking birds. Simple enough.